What is MoRe? Who is CiMoRe ?
The idea of MORE is to use mobile as a powerful media of common person in the new world with a new role to be played for the society. MORE is a part of a virtual world where people offer or ask for any kind of help, guidance to/from each other.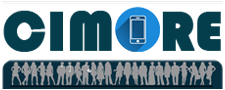 Mobile has unlimited power and impact, MORE is a virtual world, which use this power for positive results. This idea will generate an environment where people can spread their causes, needs, expertise, concerns and so on. This idea will create a virtual world, where the citizens, we'd call them CiMORE (CItizen of MObile REpublic), are not limited with geographical boundaries and concern about each other without connecting personally. This service will be based on the principle 'anyone can be needy or helpful same time'. This will work on barter system. It can be foreseen, within a year thousands of people will be an active part of this mobile movement and will consider this as a world of their own, where they can get what they want. This will be useful not only in the individual cases, but at the time of disasters, calamities, epidemics and war too. In addition, this will be effective in creating the social awareness towards important issues related with various section of society like abuses, suicides, pollution, injustice, poverty etc.
Apart from these, The Idea of MORE aims at using the Mobile Phones as the medium for the cause – i.e. Anti-Corruption. Indian society is heavily entrenched in the throes of rampant corruption from the lowest level to the highest in our society. Thus, Mobile medium is thought to an appropriate medium to reach the highest and the lowest in Indian Society and create a case against corruption.
The second part of the strategy is to use the mobile as a device to catch the erring official, citizens (record their videos and record their voices) and use these to publically sham these individuals (no Legal purpose). Idea will to bring Public Humiliation and not legal charges.
The aim of the campaign will be to glorify the Indian masses with integrity and honest living and sham the dishonest. With the popular support and sentiments that India has witnessed in the recent past, it's expected that many celebrities (Actors, Sports personalities etc.) will join this campaign.
Another important role, MORE can play is to build a bridge between common man and those are losing respect and credibility among masses i.e. politicians, police personals , doctors, lawyers, journalists etc. This will be done by multitasking initiatives from MORE, like seminars, live dialogue sessions, events, reality shows etc.
to know MORE, click here http://cimore.blogspot.com/2011/10/more-about-more.html